Changing how
we move
Creating beautiful & more livable cities by providing
a better alternative to private car ownership
Creating beautiful & more livable cities by providing a better alternative to private car ownership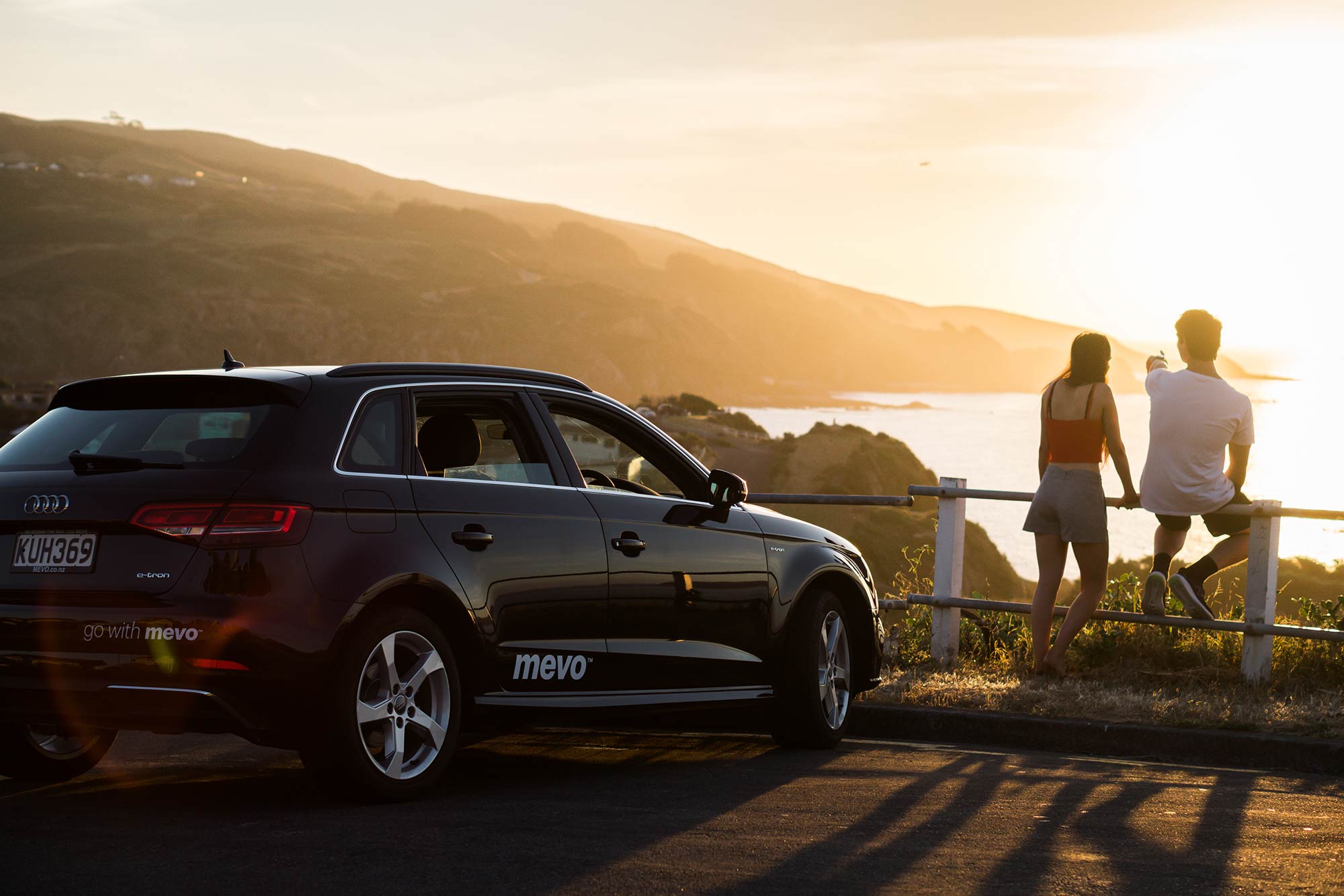 New Zealand has the 3rd highest rate of car ownership in the world
And, they tend to be old and polluting
Every Mevo does the work of over 10 private cars
Because every Mevo can be used by others when you don't need it, fewer cars are needed overall.
Council data shows that each of our shared cars in Wellington replaces 11 private vehicles[9].
Replacing a private car with use of shared vehicles encourages a behavioural shift towards multi-modal, sustainable transport which complements public and active forms of transport[10].
Mevo cars are new, run cleaner, and keep you much safer than the average car in New Zealand.
Unlock it with your phone
Our smart, connected cars are always at your disposal.
You can find and unlock cars using the Mevo smartphone app.
Spread all around the city service area, you can drive them anywhere you like, and return them to most parking spaces in the city or the airport.
Climate Positive
The purchase of sustainable carbon credits to fund native forest planting and protection is included in every trip.
Mevo meticulously accounts for all the built and emitted carbon from our vehicles, and offsets this 120% by funding local projects in New Zealand and the pacific islands.
High-tech mobility
Reducing the number of private cars in New Zealand
will leave our cities, our people, and our climate better off.
But we're not stopping there.
Transitioning to electric
Electric vehicles are the future, and New Zealand is the perfect place to use them.
Our electricity grid is close to 100% renewable, making it the perfect fuel for sustainable transport.
Mevo will always have a mix of electric vehicles available, and this will increase over time as the technology develops.
Going autonomous
Hundreds of New Zealanders die in road accidents every year.
While there are technical, legal, and psychological hurdles yet to overcome, self-driving cars hold strong promise to further reduce the number of cars we need and drastically reduce the road toll.
As autonomous vehicle technology matures, these vehicles will begin to appear as an option on the Mevo fleet.