Member Profile
Isabella Lenihan-Ikin
timer
home
Newtown, Wellington
work
Rhodes Scholar
Campaigner, NZEI Te Riu Roa
directions_car
Car-free
event
May 2021
trending_up
3-4 Mevo Trips/Month
commute
Walking, e-Bike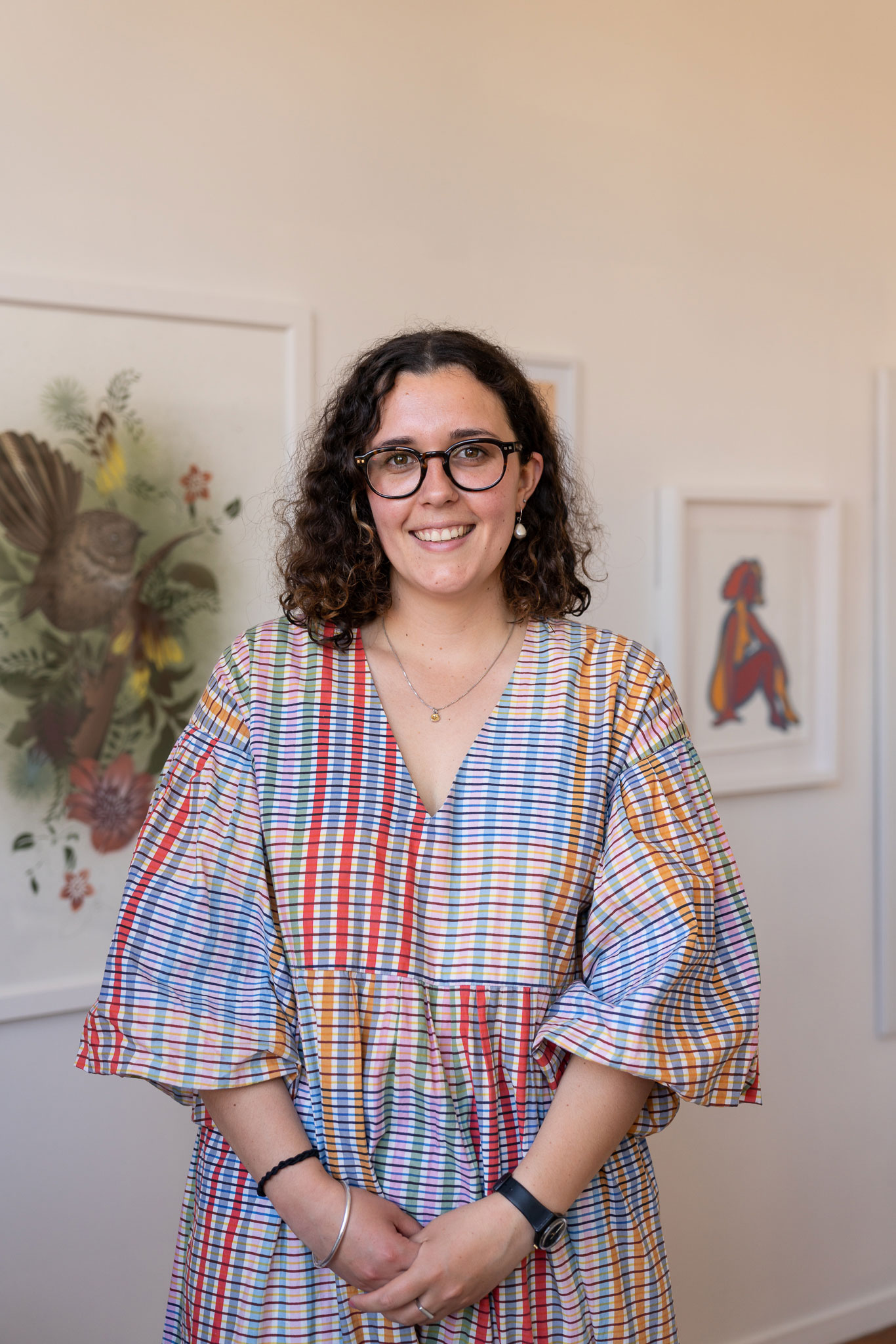 Isabella recently finished studying, majoring in Cell and Molecular Bioscience for her undergraduate degree. For her Honours year in Geography, she focused on the health impacts of climate change in New Zealand and the Pacific. She is a guest-writer for The Spinoff and a grassroots activist. She's raised funds for sexual assault victims and writes on the marginalised to raise awareness and create change.
She received a 2020 Rhodes Scholarship to study for her masters in International Health and Tropical Medicine, followed by a Masters of Forced Migration and Refugee Studies at Oxford University. Her masters year has been delayed due to COVID, and she is currently working as a campaigner at NZEI Te Riu Roa.
"Being able to go away is a massive drawcard for me."
Most days, Isabella zips along the Wellington streets on her e-bike or the bus, but at the start of the year, she realised she could be in a Mevo for some of those trips. It's also made it easier to go further afield, adding in some extras outings on the weekend.
She had known about Mevo for a few years but always thought it was too expensive for her. Some of her friends asked why she hadn't signed up yet, and Isabella realised it wasn't too expensive after all. In fact, she found it dovetailed perfectly for trips that were a little long for her e-bike. While she'll have to wait a little longer to leave for Oxford, Isabella has been exploring her backyard with the help of Mevo.
"I'm very conscious about not having a car and I don't want to own a car, but I love going away and doing fun things on my weekends. Previously I was having to ask to borrow cars, or asking people with a car if they want to come."
Isabella will often rent a Mevo for a full day, using the 24-hour rate to take the car for weekend trips to Napier or the Wairarapa, or to see her family. Her flatmates, including her partner and her brother, are all Mevo members and often go on journeys together.
Since they all have Mevo accounts, it's easy to share the driving without needing to fill out extra paperwork or paying a surcharge. Living in Newtown inside the Flex Zone has made leaving and getting home much easier. When a few of her friends are in town, it's cheaper for them to share the cost of a Mevo rather than talking a bus, and the journey is quicker and more convenient.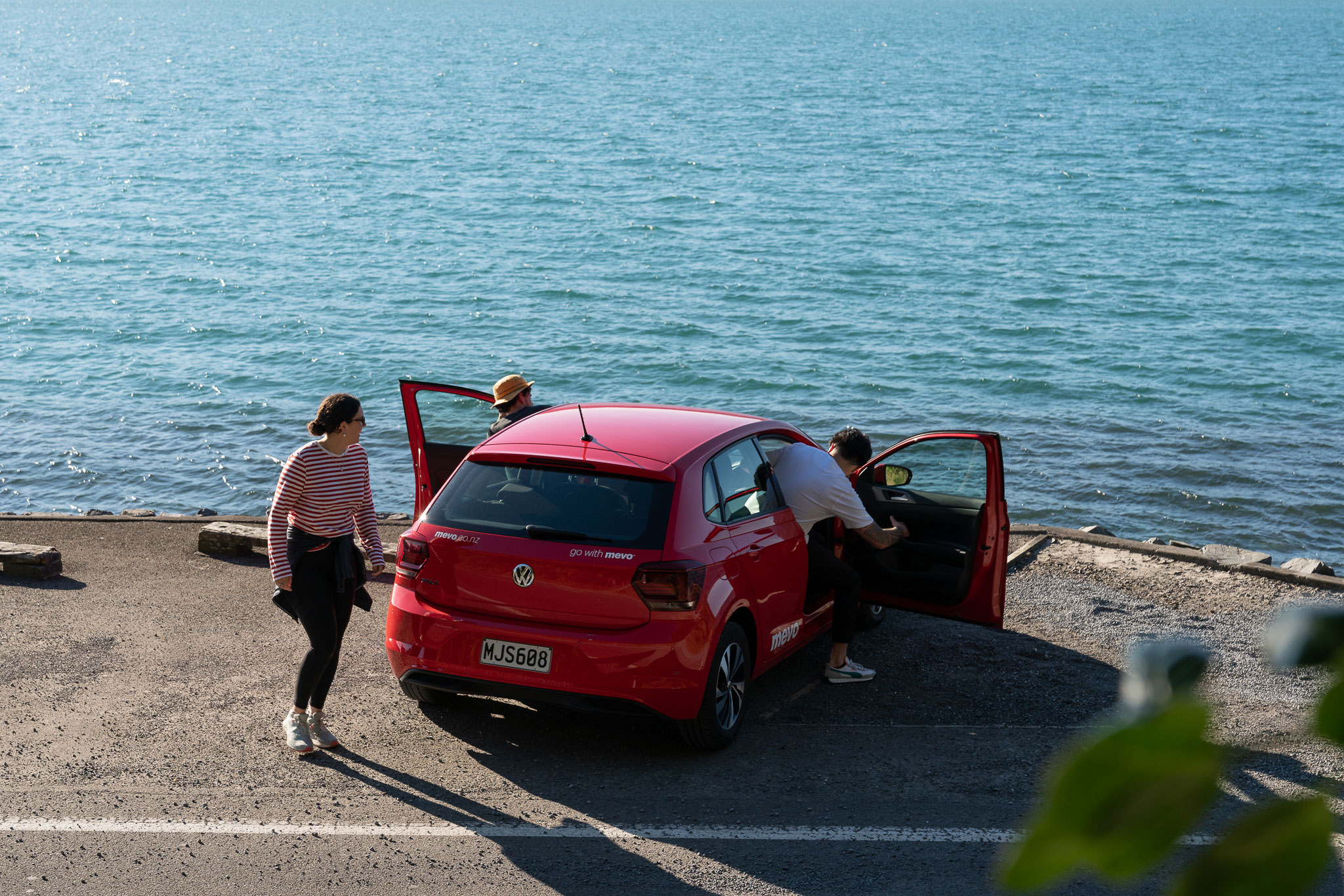 "When talking to friends and talking about how much I spend on Mevo vs owning my own car it becomes a stark comparison and shows how much we are saving."
Isabella realised even if she spends up to or over $1000 on Mevo per year, it would be a massive saving compared to her friends who own a car. This has been reinforced through her theoretical budget of owning a car, and talking about the cost with her friends.
"Mevo feels like I have some sort of ownership in it. A shared ownership and care in it and that other people do too. Which is really nice. It's familiar and casual at the same time and it doesn't feel like you are driving someone else's car. The cars are so nice and when I drive the Audi it feels like a little treat."
The cost was one factor that stopped Isabella from wanting to buy a car. The second was the impacts on the environment. Isabella thinks sharing is the way forward for many of the products we use - rather than everyone using more resources. She's a believer that everyone doing their part will help reduce our combined carbon footprint. For her, this means biking instead of driving where she can, taking the bus when it suits, or choosing climate positive transport solutions like Mevo. Her masters will be exploring the nexus between human health and climate change - to find hope in times of adversity.
"I want to see Wellington become a truly liveable city, and it's entirely possible for this to happen. A liveable city for me means that both the physical and cultural infrastructure support, nourish, and empower the communities that make Wellington home. Addressing the housing crisis, which manifests itself in the astronomical rental and house prices, is urgent. We also need to invest in safe, accessible and reliable climate-positive transport solutions that reduce the dependence on personal car ownership. We're in a climate crisis, so we can't keep delaying our responsibility to addresses these issues either."