Member Profile
James Douglas
timer
| | |
| --- | --- |
| home | Newtown, Wellington |
| work | Management Consultant |
| directions_car | Car-free |
| event | March 2021 |
| trending_up | 1-2 Mevo Trips/Week |
| commute | Cargo Bike, Walking |
James is a management consultant who has lived in Wellington for the last 14 years. He spent the first decade living in the CBD, but four years ago he and his wife bought a house in Newtown as they prepared to start a family. His weekends and spare time are largely spent with his wife and two children - a 3-year-old and 6-month old - teaching, playing and watching them grow, while enjoying the sights and places Wellington has to offer.
James hasn't owned a car his whole life; neither has his wife. He travels by cargo bike for his daily commute to the CBD, to take his 3-year-old to daycare, and to activities on the weekends.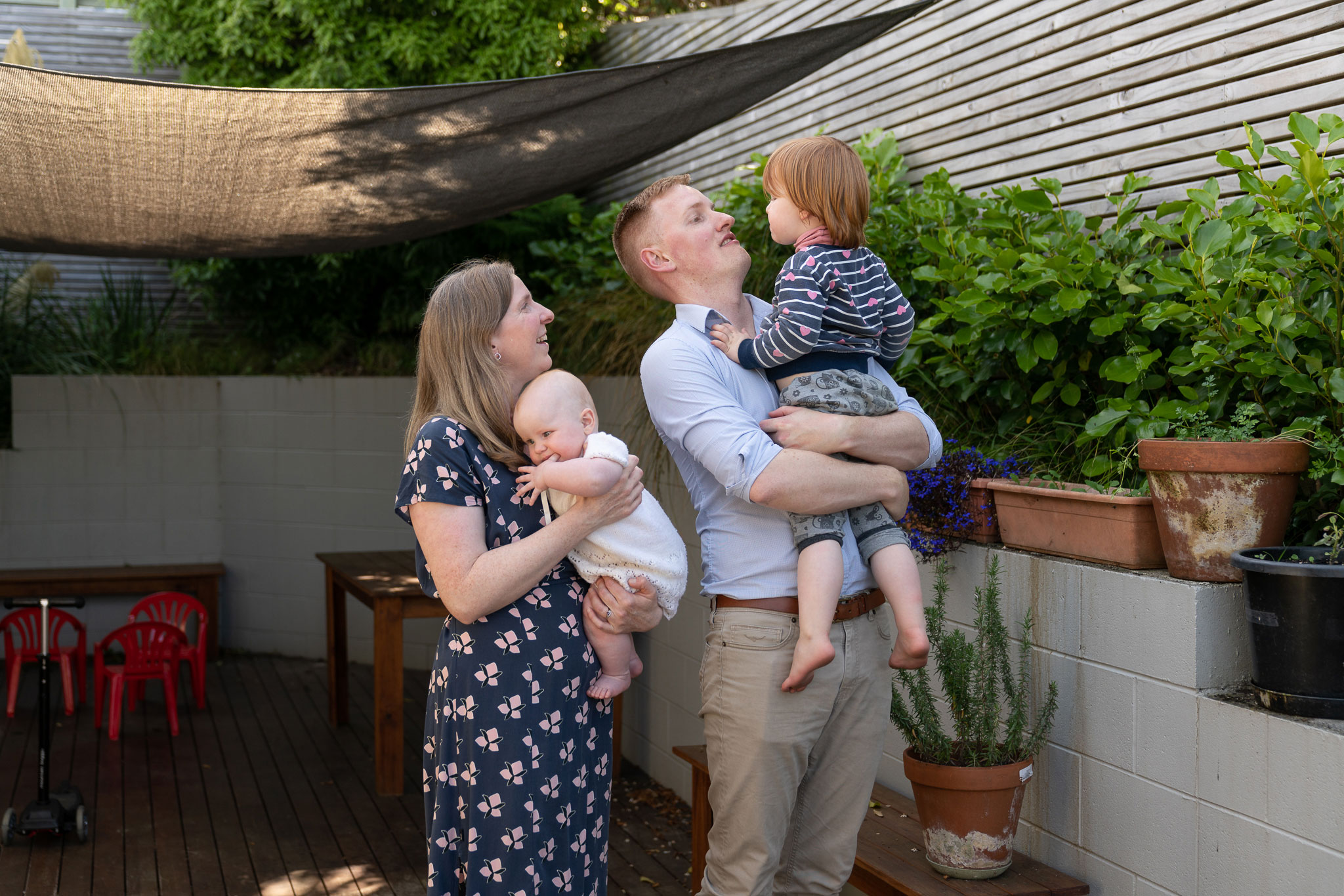 "My spare time is spent with the kids these days."
Being car-free as a young family might seem difficult for most, but for James and his wife, living in a compact city with a bike and services like Mevo have made it achievable. Mevo has been there to support them in even the most stressful of times. In the middle of the night when his wife went into labour, James booked a Mevo that was right outside his house and took her to the hospital. 6 months later their little girl and the family are doing well and are healthy and happy.
James and his wife have thought about buying a car but the cost just hasn't added up. His job includes looking at investment options and the financial cost that comes with them. So naturally, he has done this for buying a car and over the 5-year time frame of a mid-range new car it would cost them $220 a week, including interest payments, WOFs, servicing, petrol and those unexpected costs like tyres or a breakdown. That adds up to over $900 every month - and they spend a fraction of that on Mevo.
"I made a spreadsheet which showed it would cost us $220 a week to own a medium-range new car."
The cost was only part of the analysis for James. The climate is important to him and he realises the best vehicle for the environment is not owning a vehicle at all - sharing vehicles reduces the need for so many of them to be created. James believes the roads and cities could be used much more efficiently, with better cycle lanes making it safer and faster for others like himself to get around on a bike, which will encourage more people to make the transition. The saved space could be repurposed into parks for his family and others to play in.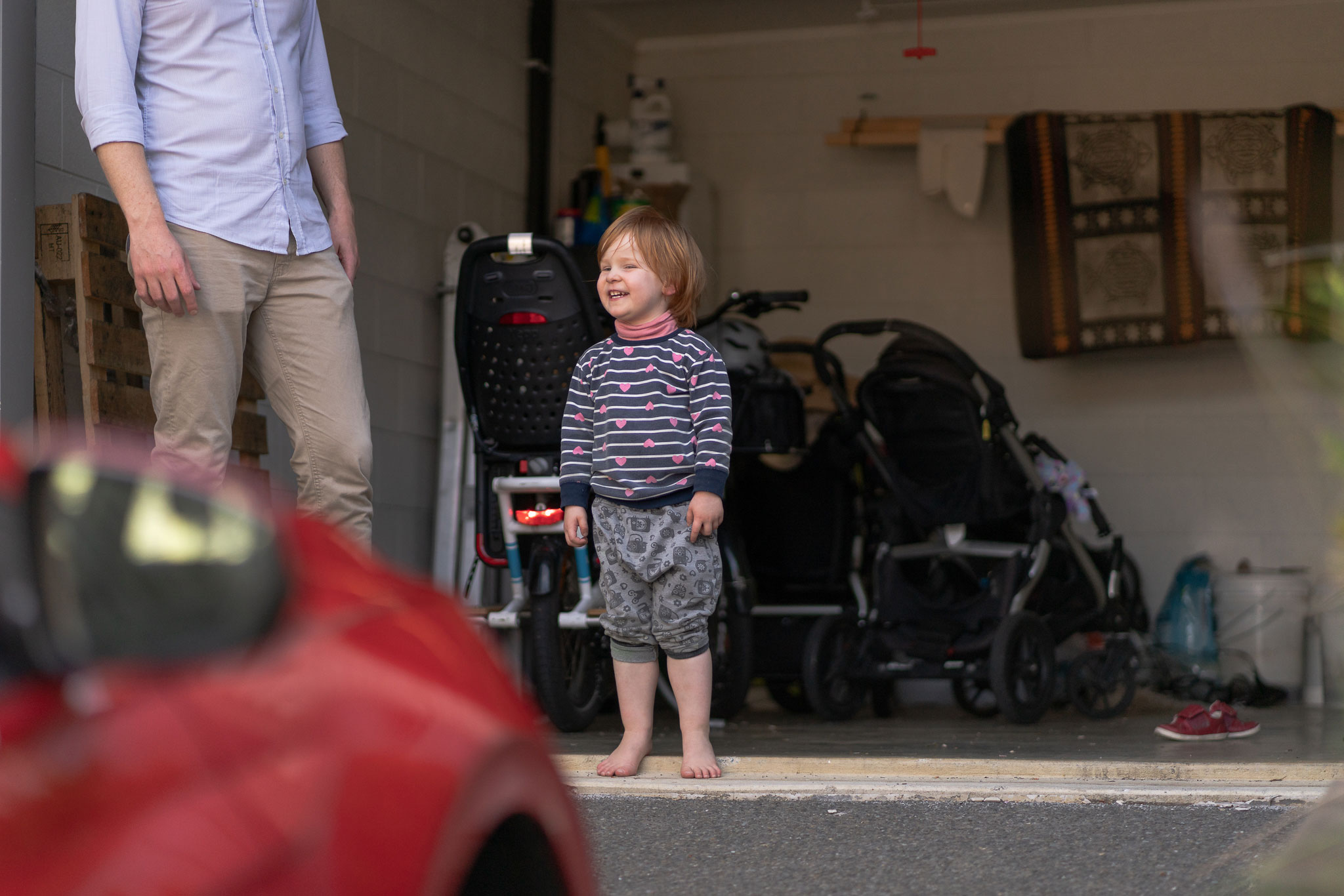 "If we ever bought a car it would be an electric one. But, you know, the carbon footprint of an electric car is better but the best carbon footprint is just not having one."
James only got his Driver's Licence 8 months ago - as he'd never previously needed it. His wife used to drive when they needed to get places, but with his second child on the way he thought it was about time. He thought about buying a cheap car to learn but realised that paying for driving lessons was the much cheaper option.
After five lessons he was ready for his Restricted Licence, and it only took five more to prepare him for his full. He signed up to Mevo shortly afterward and now both he and his wife can drive a car when they hire one for trips.
"Other than taking my wife to the hospital for the birth of our second, a memorable trip would probably be taking a car out to Shelly Bay for our first outing with our new baby."
James finds Mevo most useful for those rainy days - especially in Wellington's famous sideways rain - where biking isn't the most enticing, especially with a 3-year-old on the back. Some weekends the family will use a car to go across, or out of, the city for an outing. When going to the airport they choose a Mevo over an Uber due to the amount of luggage that comes with small children. The ability to take the Mevo to their door, and load their luggage in the car on their own time helps make the trip much smoother for the family. Fitting the car with the children's car seats is an easy task with Isofix car seats that just clip in easily.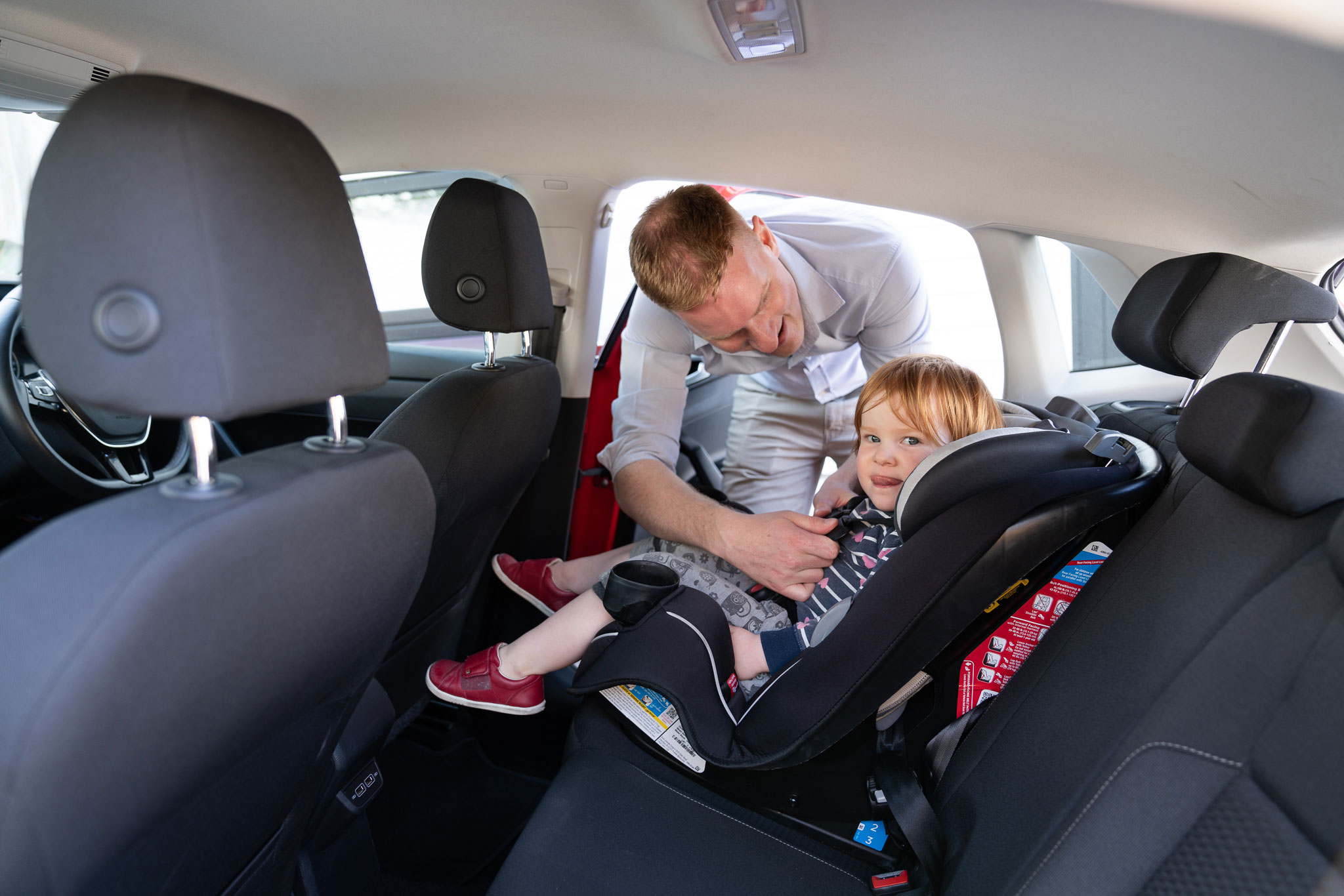 "Mevo was really helpful during COVID as it meant I could do a much bigger supermarket shop."
James usually does his grocery shopping on his cargo bike, which can hold a lot - including his entire family! But during Level 3 & 4 COVID James found it really helpful that Mevo was still available to use so that he could make larger, less frequent trips to the supermarket to minimise his contact with others.
"Something we noticed during COVID was the empty streets and how much urban space was dedicated to parking when it could be used for something better."