Business Profile
Limber
timer
| | |
| --- | --- |
| business | Wilton, Wellington |
| people | Fewer than 5 |
| event | May 2019 |
| trending_up | 1-2 Mevo Trips/Month |
| widgets | Client Meetings, Long Business Trips |
Get ready to meet Bart - an Edmund Hillary Fellow, physiotherapist, and the clever mind behind the game-changing desks, Limber. Bart is one of the nicest people you'll ever come across, with a passion for making a difference. His ultimate goal? To help - not just individuals but the world and the planet too.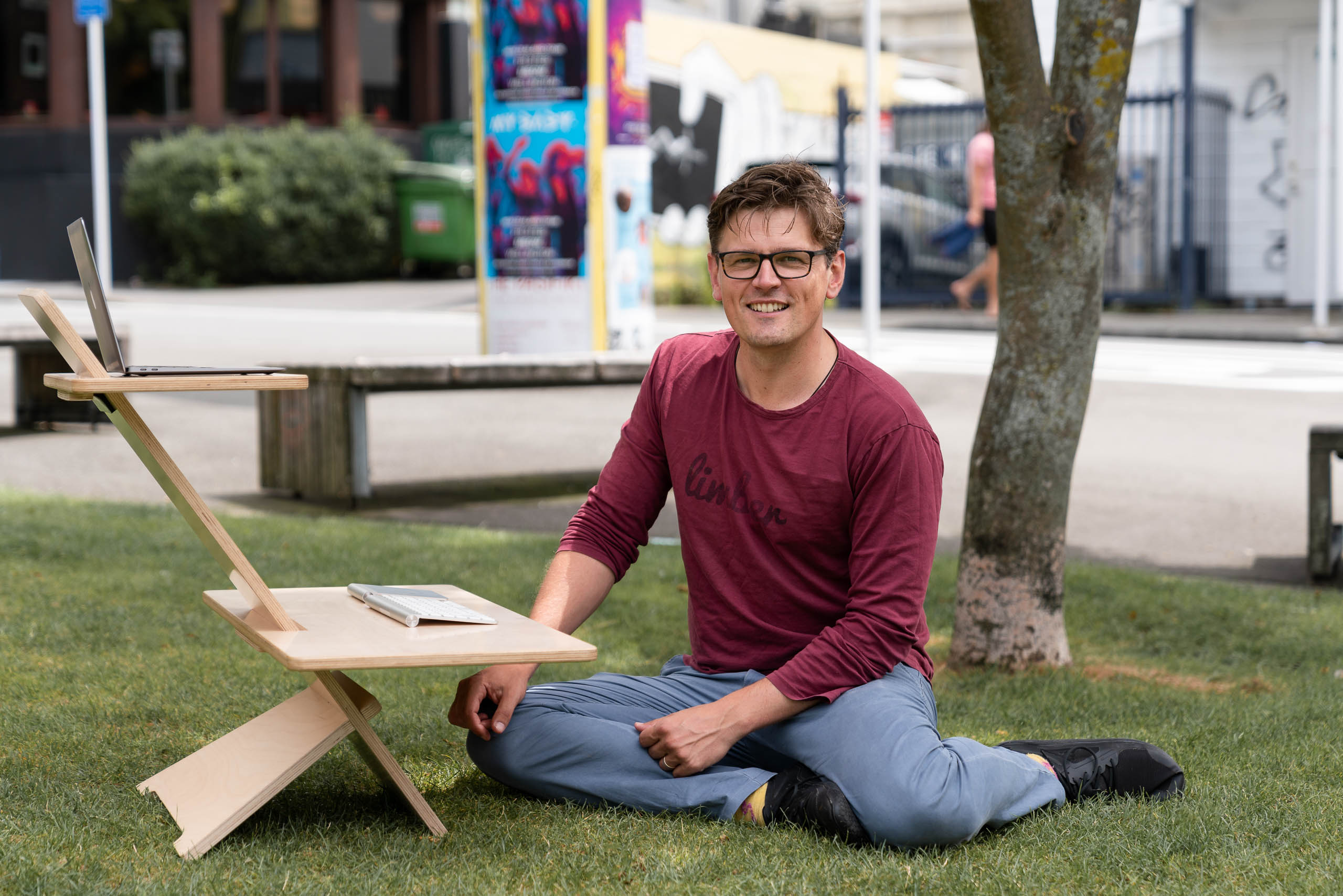 In his quest to tackle back pain, Bart envisioned a future free of chronic aches and discomfort. And that's how Limber was born - a revolutionary desk on a mission to eradicate back pain by 2050.
As a seasoned physiotherapist, Bart witnessed people with chronic back pain first-hand, which drove him to find a long-term solution to this persistent problem. His innovative creation is already changing lives, proving that Bart's dream of a pain-free world is not too far from reality.
"Making people and planet healthier, one back at a time."
Bart found the solution from being on the sports field to working in an office, talking and listening to people. Limber and Bart's mantra is "the best posture is the next posture." It's a mantra that Mevo has picked up along with the Limber desks, allowing us to do this. The desks allow people to work in any position they like - even in a handstand if that suits you. But most like to stand, sit on the ground or in a nice stretch.
Get people moving - and do it in the place they spend the most time; in their offices.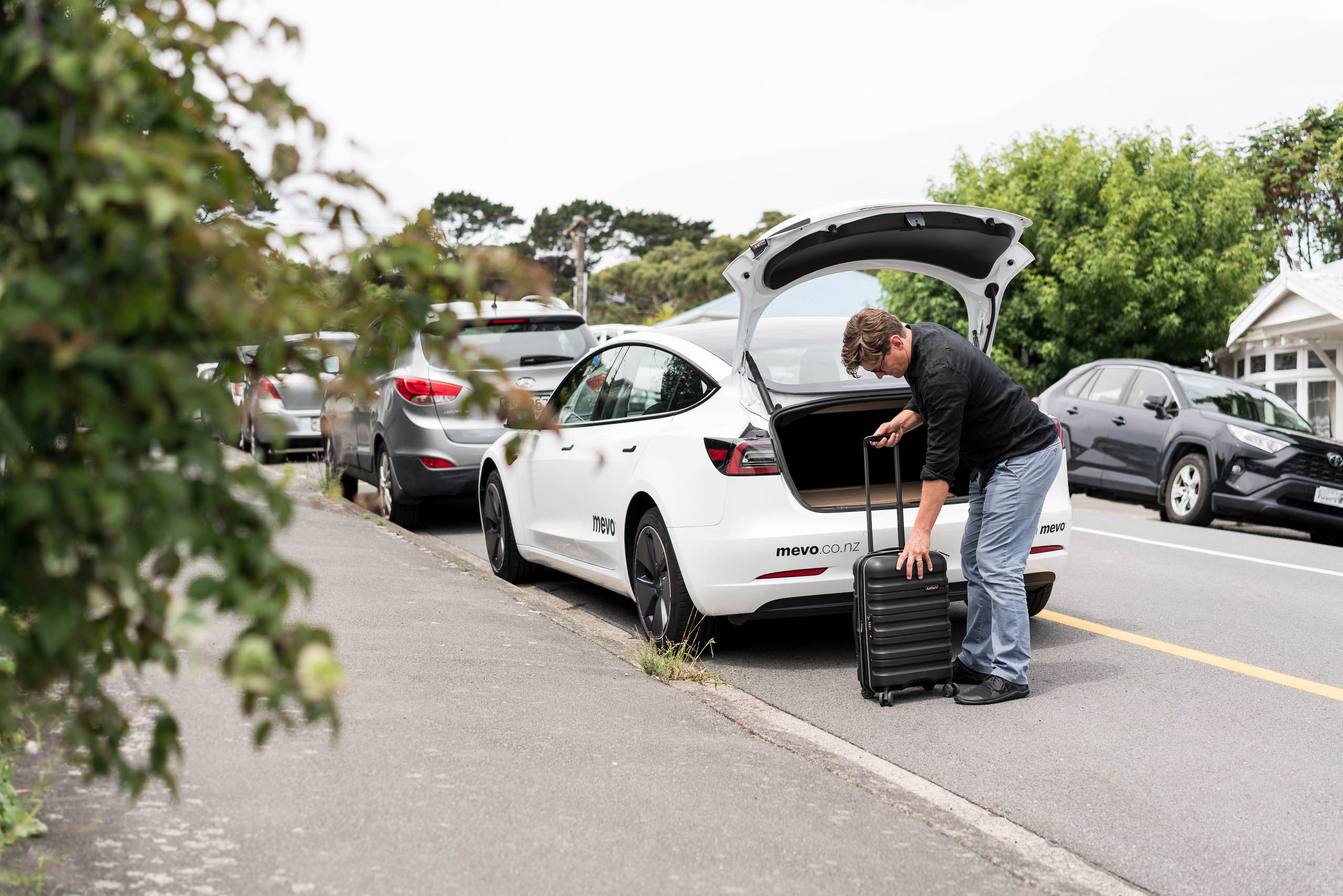 "I'm a huge fan of Mevo, the experience of getting a nice car when you need it from your phone is incredible. I get to try all sorts of different makes and models, which is also fun!"
Bart uses Mevo in conjunction with his van. The van delivers supplies and sometimes Limber desks to lucky customers. Bart turns to Mevo for meetings and going longer distances. Bart lives out of the Mevo zone, so when he uses the cars he buses in to the city. Mevo helps him get between locations faster and cheaper than a Taxi. Bart chooses Mevo since it aligns with his mission at Limber - making the world healthier; Mevo takes care of the transport part of the equation for him.
"Mevo is a true transport emissions reduction solution - fewer cars being made and cars getting used often rather than sitting in car parks all day. The icing on the cake being they offset the emissions which just shows as a team they really care."
With its picturesque views and bustling energy, Wellington has been Bart's beloved home for quite some time now. As the founder of Limber, Bart has woven his roots deep into the city, embracing all its wonders with open arms. He finds solace in wandering through the lush town belt or of Zealandia while listening and watching the birds.
Being a connoisseur of good coffee, Bart revels in the endless brews available in the city. He dreams of a future version of Wellington where he can pedal through the streets with ease, thanks to more bike lanes, and catch public transport for free, supported by a bigger Mevo zone, making his urban adventures even more accessible.