Member Profile
Ursula Featherston
timer
| | |
| --- | --- |
| home | Newtown, Wellington |
| work | Te Mātāwai |
| directions_car | Car-free |
| event | October 2019 |
| trending_up | 3-4 Mevo Trips/Week |
| commute | Walking, Bus, Train |
Ursula works at Te Mātāwai - an independent entity set up under Te Ture mō Te Reo Māori (the Māori Language Act), which aims to promote the use of Te Reo Māori in homes and the community. Living in Newtown, Mevo has become a staple transport option: Ursula has never owned a car and now realises with Mevo she doesn't need to.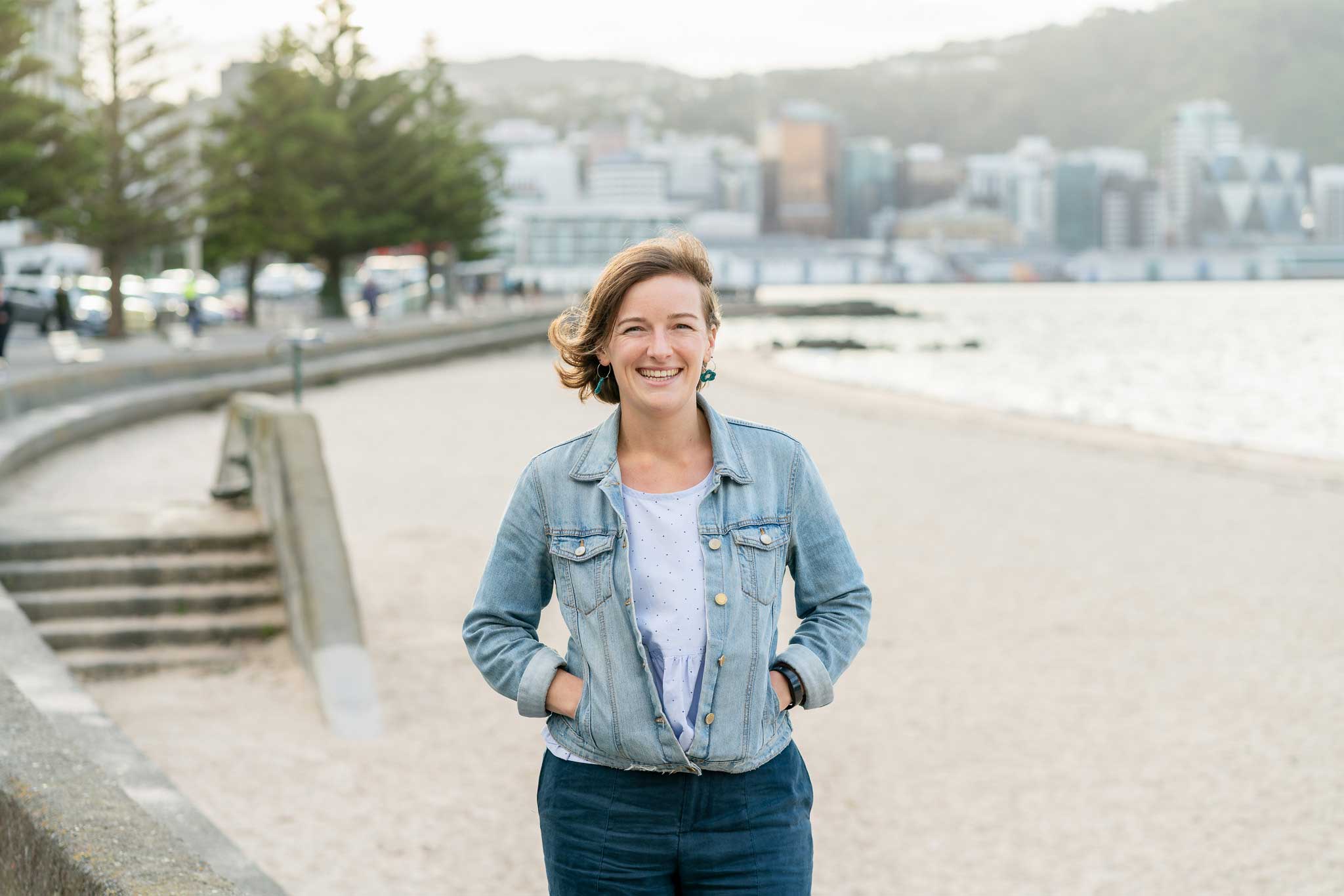 Ursula recently graduated from university and got a full-time job. That means a reliable paycheck from week to week, and getting to use her degree in Linguistics to help promote and revitalise the Māori language.
When she received a pay rise last year, Ursula started to think about how she could spend that money. Buying a car seemed like a logical decision; everyone has one, they are pretty handy, and they give you freedom.
In the back of her mind, Ursula wondered if there was something she was missing. She had been using Mevo already, which gave her the freedom of a car. But how do the costs stack up?
She paused, did some thinking, and picked the option of phoning a friend. Calling her sister, she asked:
"What does it actually cost to own a car?"
Her sister unravelled some of the hidden costs with her:
Petrol - depending on what car you have, it can easily cost $100 per month.
Insurance - $90 per month - or more depending on what cover you want.
WOFs - $60 every year
Service - $350 if you don't need anything done.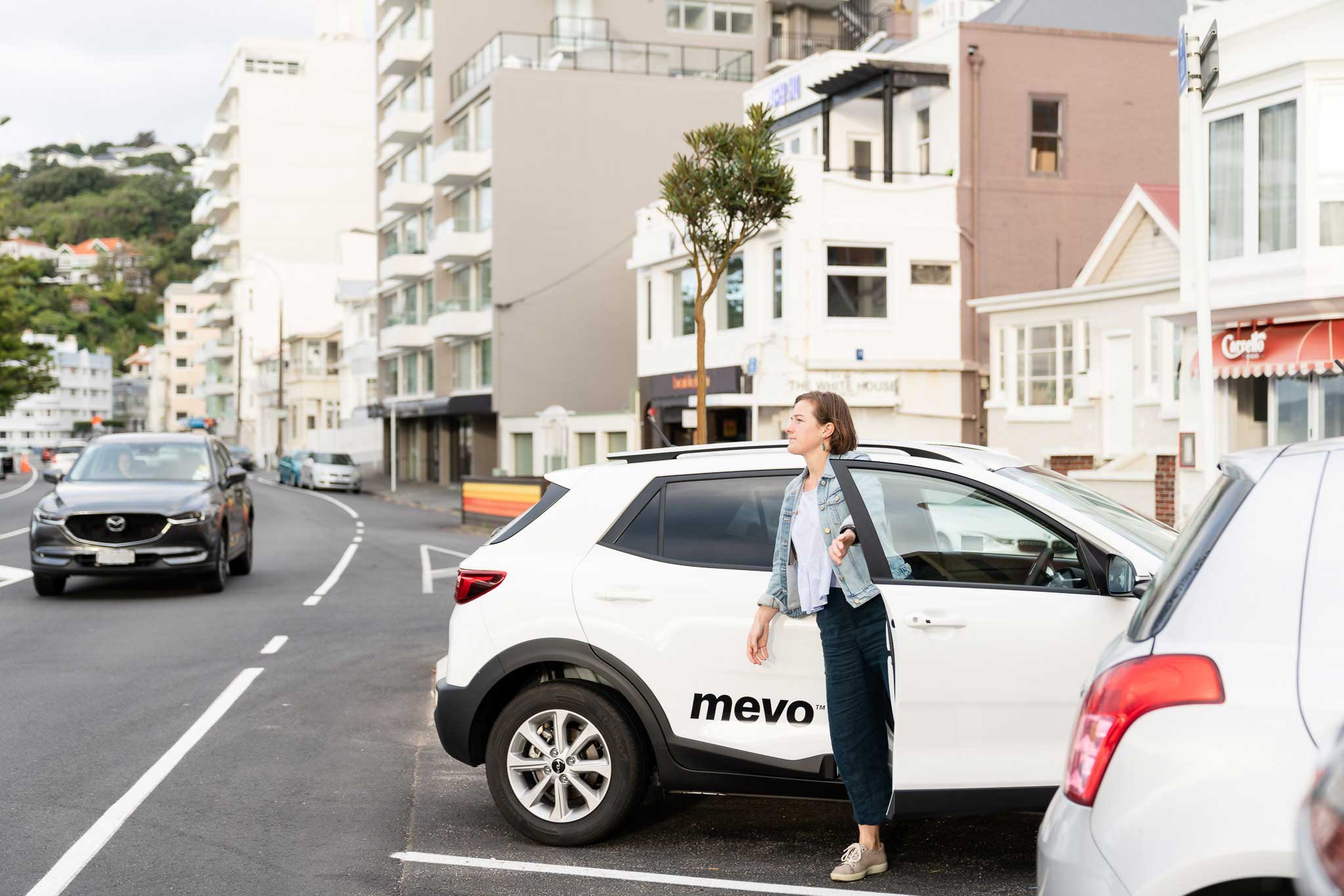 Ursula added this to about $225 per month, before factoring in parking costs, the rising price of petrol, or any of those unexpected costs that might come up. Just these base costs would get her three days in a Mevo per month; that's before budgeting on buying the car!
"That's actually a lot of money."
Ursula heard from other friends about the unexpected costs; that time when the boot light somehow switched on when unloading holiday luggage, and the battery went flat: add the cost of AA membership. Or when you hit the curb, and your tire pops. Or the radiator overheats. These costs add up and often can't be budgeted for. So without even the outlay cost of the car, Ursula could easily be spending up to $300 per month - add in the price of the car and that cost could be up to $850 per month - for your average older car.
"With Mevo, all of that is factored into the cost, and I get all the care and none of the responsibility when something goes wrong."
Living in Newtown, Ursula loves the recent Flex Zone expansion and the addition of Residents' Parking. It makes getting to or home from work during that sideways rain or when you are in a rush just that little bit easier. Ursula can also be seen taking a Mevo into the city with friends, or to the train station to go out and see her parents in the Wairarapa. Mevo makes it easy and gives her options. She can choose to take the car to her parent's house over the hill if she needs to leave at a specific time, or combine it with public transport where she can kick back and read a book while she moves. When not in the Wairarapa, at work, or at her flat in Newtown, Ursula is exploring the city.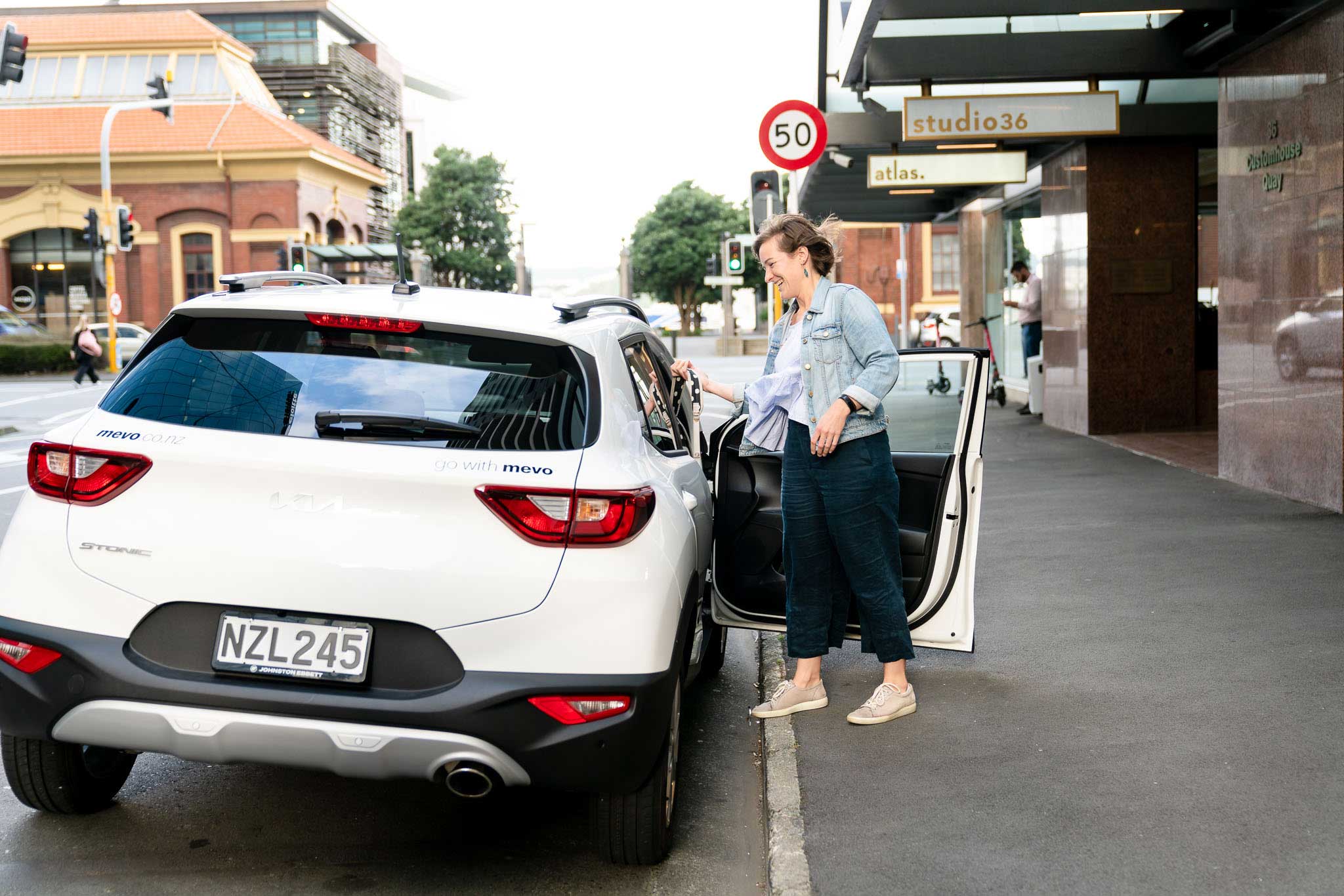 "Mevo makes me feel a lot safer in the city knowing I can drive myself places in those small hours of the night."
Ursula hopes that Wellington will become more pedestrian-friendly by greatly reducing the number of vehicles allowed in the CBD. Living car-free in the city doesn't mean you need to give anything up, and Ursula believes doubling down on these concepts will make it even more seamless. Getting to all those Wellington attractions like Red Rocks, Makara, the Pencarrow lighthouse, or a brunch at Comes and Goes is just as easy with a car share vehicle. Reducing the number of private cars parked in Wellington city is something she'd prioritise - creating room for more attractions, parks, and other people-focused spaces.
"If I'm not buying a car, then that's one less in the collective and one less thing that uses the world's resources."