Member Profile
Jason Renau
timer
| | |
| --- | --- |
| home | Te Aro, Wellington |
| work | School Relationship Manager, NZQA |
| directions_car | Car-free since March 2021 |
| event | February 2021 |
| trending_up | 1-2 Mevo Trips/Week |
| commute | Walking, Bus, e-scooters |
Jason is a School Relationship Manager at NZQA, focusing on Kura Kaupapa (Māori-language immersion) schools. He moved to Wellington at the start of 2021 from the little town of Greymouth, on the west coast of the South Island. Moving to the heart of the city, he brought with him his belongings, his car, and most importantly himself.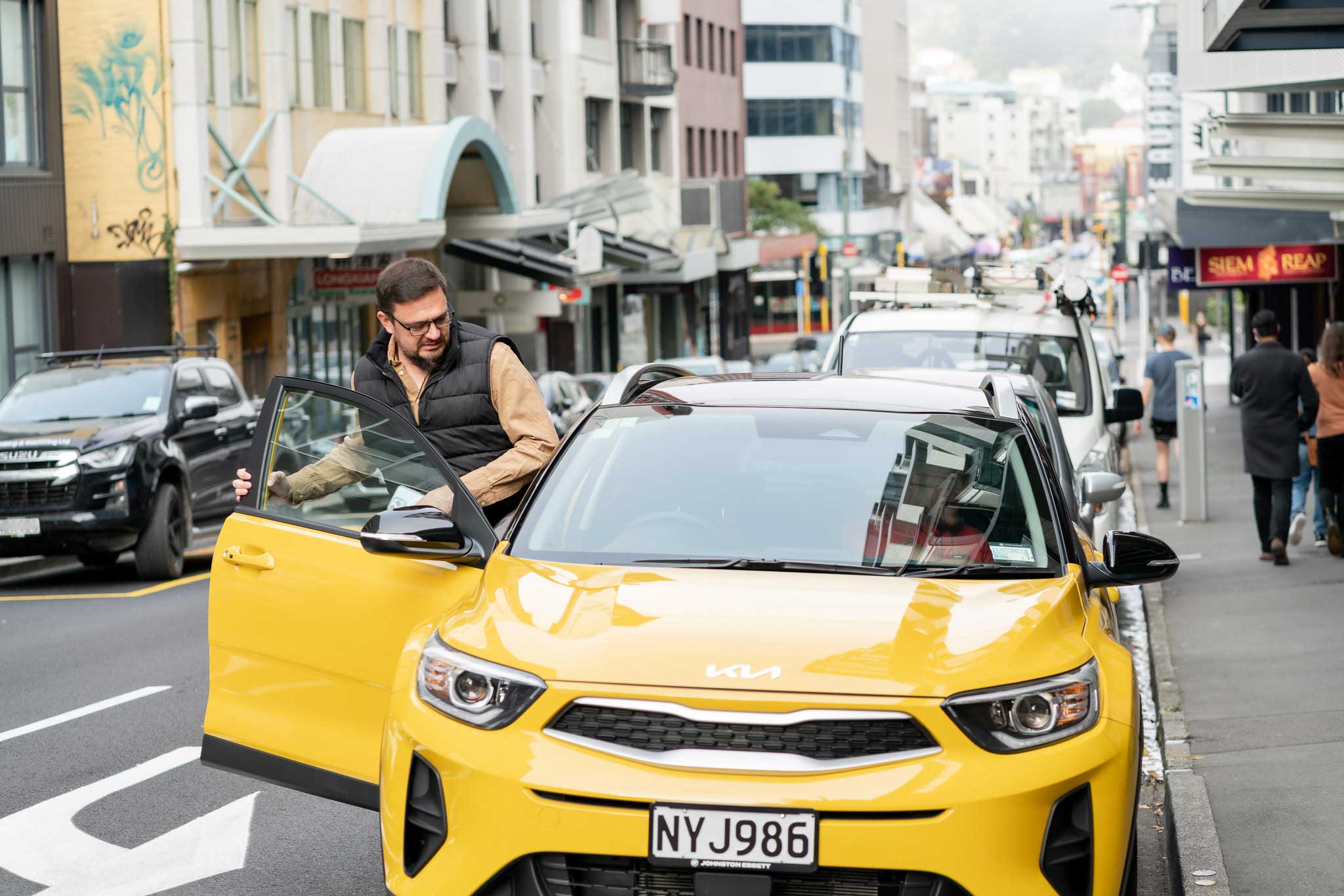 Jason found an apartment that was a great fit and location for him; he can walk to work and is a stone's throw to Wellington restaurants. The catch was that the building didn't have any car parking. Searching nearby, Jason found an option for $65 per month and a 10-minute walk away from his apartment.
After living in the apartment for a month, Jason realised that he was only using his car once or twice a week and paying a considerable amount for it to sit there.
At the same time, he noticed the Mevo cars dotted around the streets of central Wellington. Being a curious person, he googled what it was and got engrossed in the website, excited by the possibilities of having a car that worked just like scooters.
Jason sprung into action, signing up on the spot and being surprised by his account being approved a short time later. So, Jason started putting Mevo to the test. Could this replace his need for his car and his expensive car park?
"For me, Mevo gives me the flexibility to be able to get around when I want."
Jason quickly realised this could be something to seriously consider. He came up with three things that he would need to be sure of to replace his car: experience, availability, and price.
The First Test
He took a Mevo out for a spin, seeing what the experience was like. The car was parked just outside his apartment; it was clean, modern, and nice to drive. The experience of using Mevo got a tick.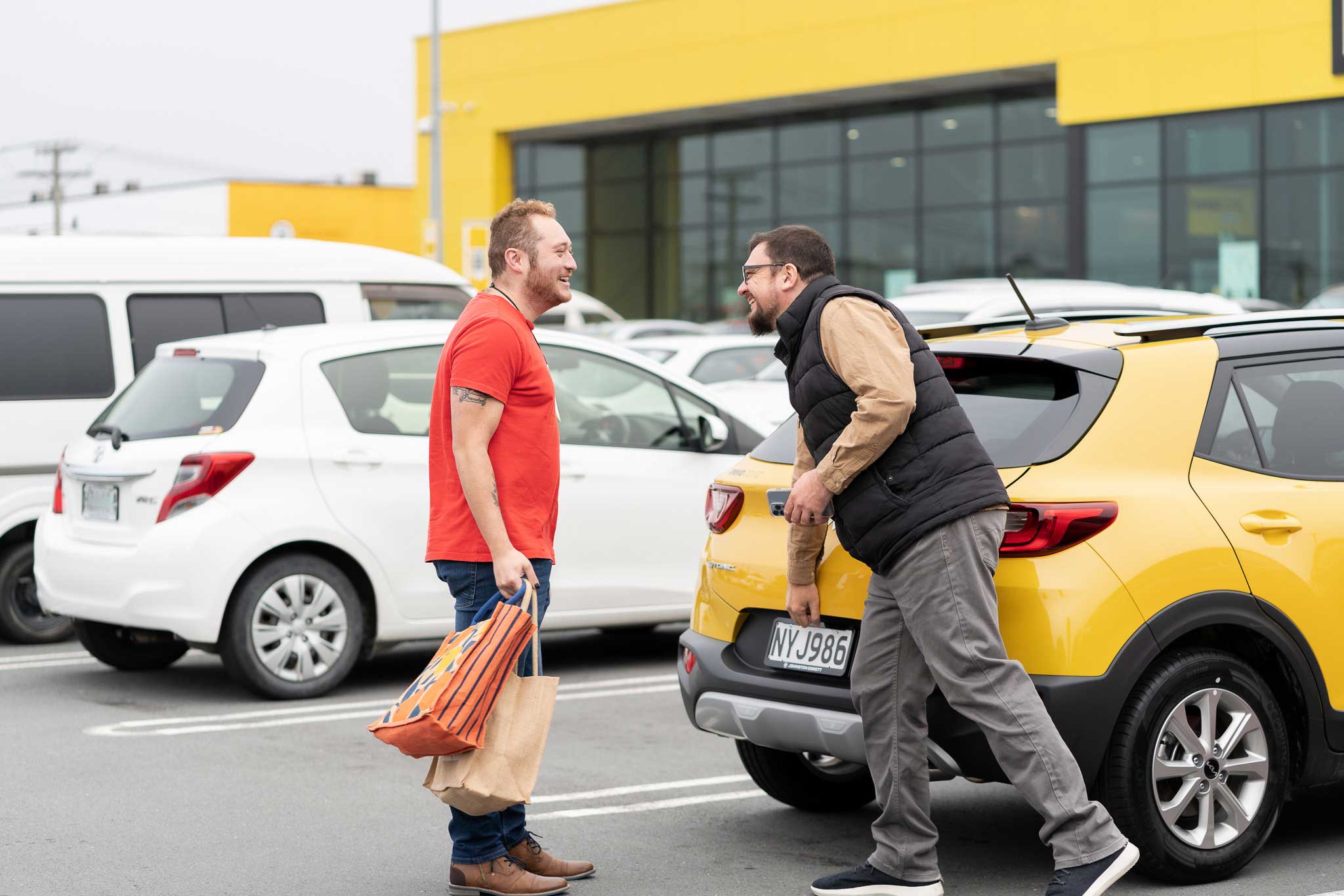 The Second Test
The next important thing to him was ensuring a car would be available when he wanted it. So, whenever he went to use his own car, as he was walking to the car park, he would check the Mevo app to see what was available. Mevo passed with flying colours: most of the time there were at least 2 or 3 cars on his street, and if not, there was one close enough that it didn't matter.
The Third Test
The price was the final test. Jason looked at Mevo's pricing on the website and realised in most of the cars, he could take a car for several hours each week for the same price he was paying just for his car park.
Jason was convinced. He started selling his car, and within a month of downloading the app and signing up, he was a car-free citizen and saving money. No more car park, petrol, insurance, WOFs, and unexpected car-related expenses.
Signed, sealed, delivered; Mevo passed the test with flying colours. Jason, who used to drive a lot to get anywhere as Greymouth had no public transport, has not missed owning a car.
"I haven't actually found anything I don't like about it."
Fast forward a year, Jason is a Mevo advocate, still loving the service and Wellington. Jason has one trip he takes every Saturday to Pak' n' Save to do his weekly groceries and any other errands he has on the list. During these hot summer days, Jason has been taking the car and exploring all of Wellington coasts with his partner, making trips out to the likes of Lyall Bay and Scorching Bay.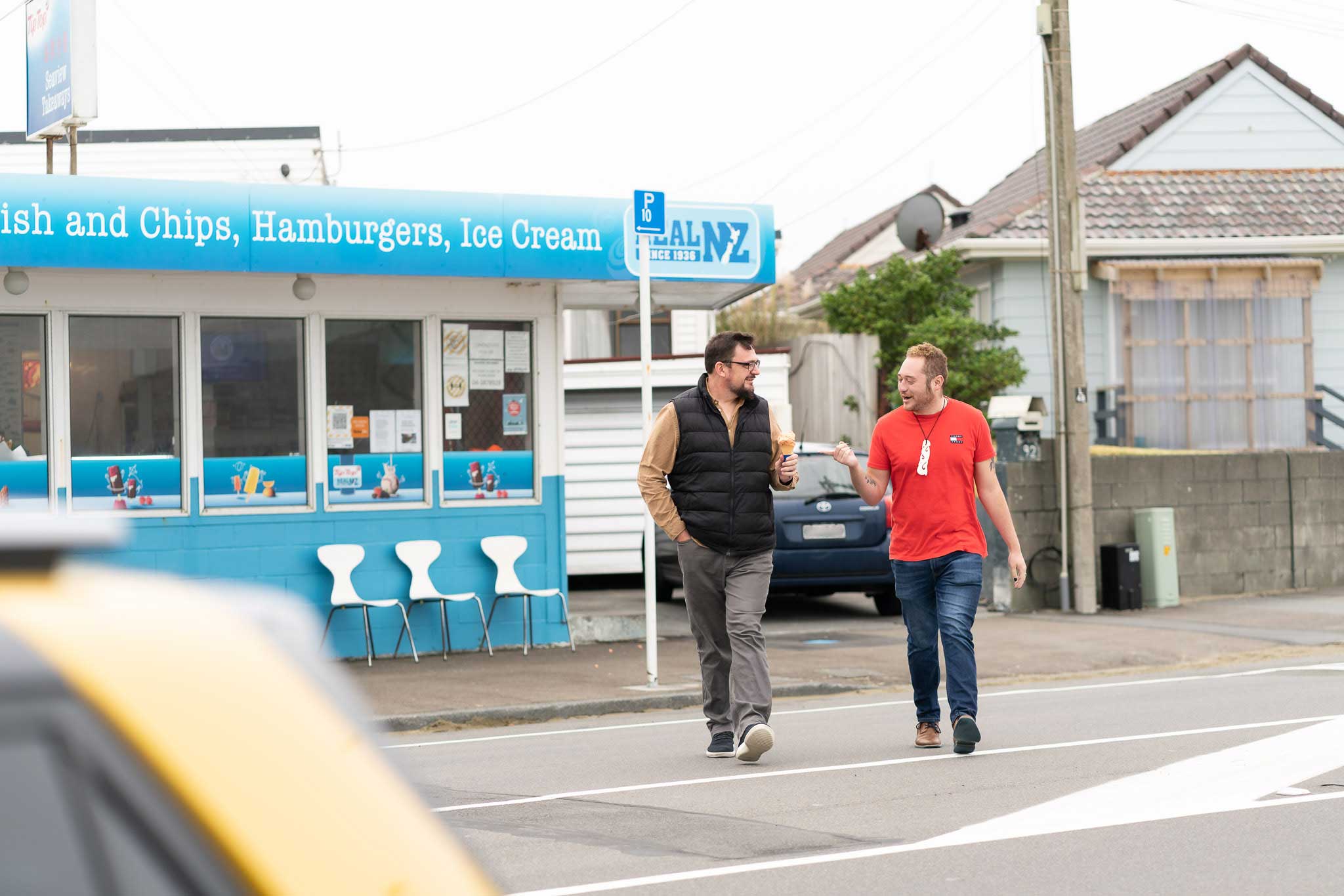 For his job, he travels a lot; he enjoys taking a Mevo to the airport and getting one home, which he can reserve as soon as the plane lands and walk straight out to it before driving back into the city.
Jason has become so embedded with the service that now he doesn't want to move anywhere that isn't in a Mevo Flex Zone, despite his friends trying to convince him to move out to the suburbs. When not in a Mevo, you'll see Jason getting around the city by scooter or bus. He loves having many options for his different needs.
"I love Mevo. It's a key reason as to why I don't want to move out of the city."
Reducing his carbon footprint is important to Jason. He thinks it's incredible that Mevo offsets all carbon emissions by 120%. Before Mevo, he thought the next car he bought was going to be an EV - so he's looking forward to when EVs are added to the fleet. Jason wants to see Wellington grow to have more shared spaces like Cuba St and is a big advocate of pedestrianising the Golden Mile.