Wellington Airport
Leave or arrive in style with
Mevo

. You can now take your Mevo on one-way trips to the airport.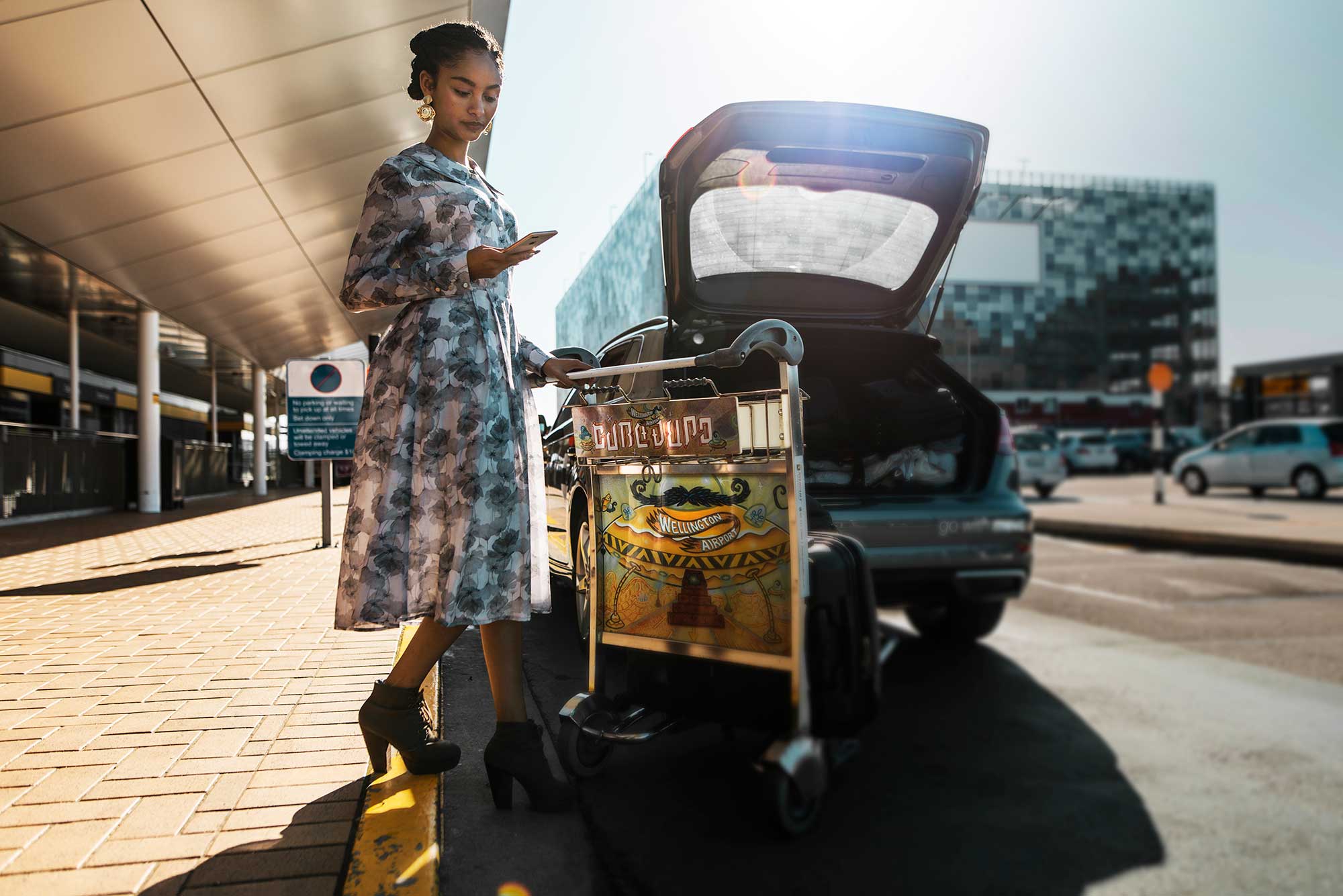 No more waiting in line for rentals or taxis when you land.

Reserve and unlock using the app, and drive to the city. End your trip in any approved space in the Home Zone.

Automatic access to airport barriers with number plate recognition.

Going to the airport? Just drop off your Mevo in the designated car park at the airport, end your trip, and head into the terminal.

A $15 surcharge is applied to any trips starting or ending at Wellington Airport, in addition to the normal per-minute rate.
E.g. a 10-minute trip from the city to the airport on Basic pricing would total $21.
Airport Guides
Check out our guides below to make it easy for you to pick up and drop off your Mevo at the Airport.