Mevo

for business
Mevo

gives your business on-demand access to
our vehicles and you only pay for what you use
Mevo

gives your business on-demand access to our vehicles and you only pay for what you use Get Support Join now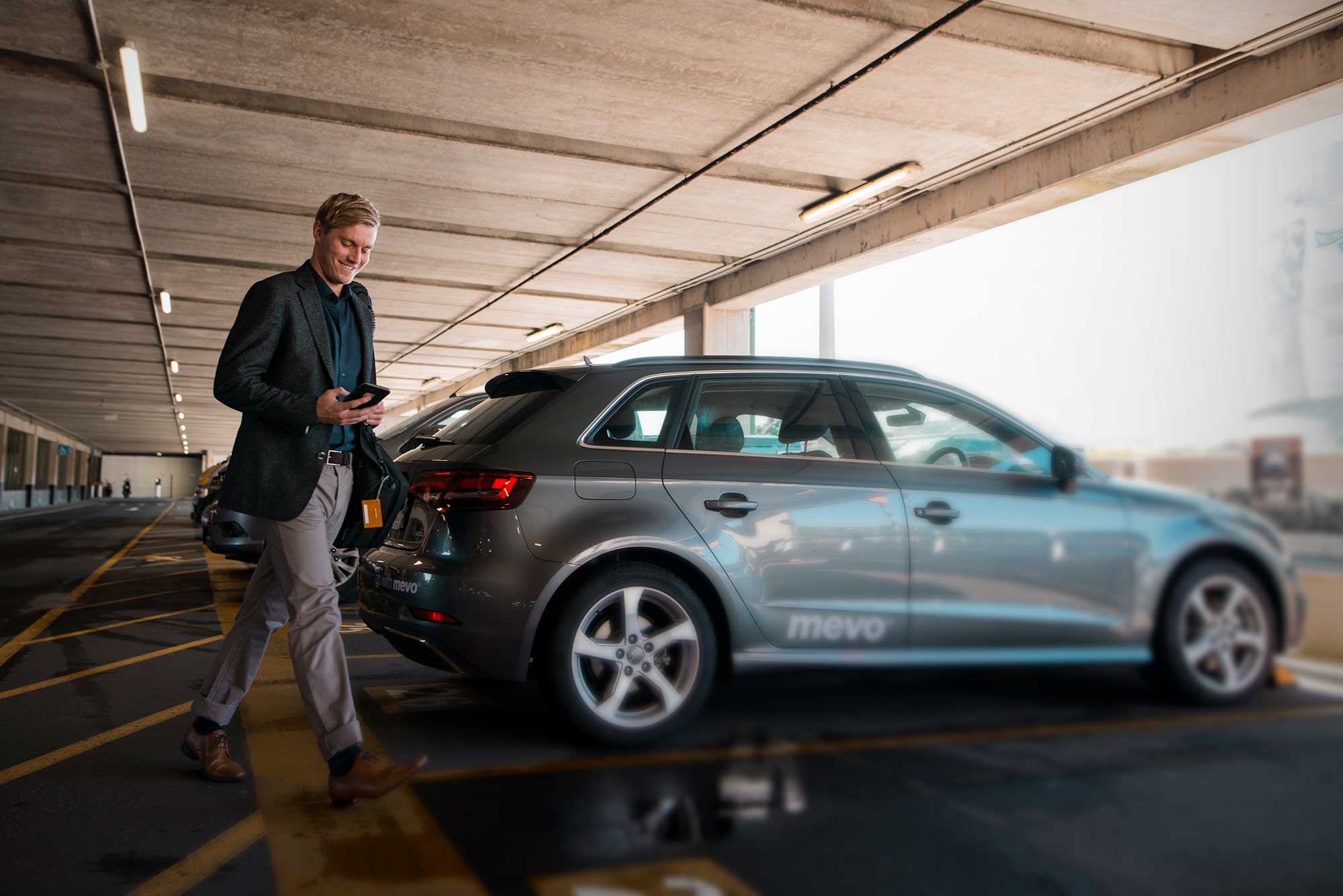 The membership that opens doors
Great for travels to and from the airport, site visits, or simply getting across town for a meeting.

Flexible billing with a low minute rate, and hour, day, and overnight caps for longer trips.

All pricing includes city parking, insurance, petrol, electricity, free 200km/day, and basic cleaning.

A single consolidated monthly invoice, with detailed reporting by user, cost centre, and job code.

Say goodbye to managing taxi receipts, complicated reimbursements, long lines at rental desks, and expensive airport transfers.
Instant, smartphone access to vehicles on iOS and Android for your team, backed by powerful reporting and management tools for administrators.
Effortless travel management
Manage your team
Invite your staff individually or in bulk
Manage and update cost centres and job codes
Suspend staff accounts and instantly block them from accessing vehicles
Manage your trips
Self serve tax invoices and view details for each trip and charge
Export account summaries over any date range
Filter by individual users and view their trips
We are often out of the office on site visits for our customers. Mevo is perfect for us as a reliable, flexible, cost effective solution that we only pay for when we use. It's cheaper and easier than taking taxis—plus the cars are great to drive and environmentally friendly; which suits our business ethos.

41 South
Infrastructure Advisors
Our team needed a flexible solution for 10 drivers, without having to commit to running our own fleet of cars. Having the enviro friendly Mevo fleet we can take multiple vehicles at once, and being on demand we don't need to worry about bookings or bringing the car back by a set time. Our team love driving Mevo cars.

Isthmus
Integrated Design Studio
Our team needed a flexible, sustainable option to get around without the hassle of car ownership and associated costs. We have just begun to use Mevo for site visits, they are convenient for trips both close by and further afield. The app is very straight forward to use and we particularly like that they are actually climate positive! The next step will be to expand the use to substitute taxis and when they launch in Auckland, introduce Mevo to our team there.

Boffa Miskell
Landscape Architects
By replacing our 2 pool cars for our Wellington based residential sales team, we have been able to reduce ongoing costs and emissions, while increasing the flexibility, convenience and sustainability support. We then implemented Mevo as an alternative to taxis and short term rental. The overnight option has been particularly cost-effective and convenient for those team members who live outside Wellington.

Meridian Energy
Renewable Generator/Retailer
Businesses moving with
Mevo
What's included
No more lease payments or depreciation, WOFs, registration, or paying every week for an expensive parking space in the city. Our pricing is all-inclusive, and you'll only pay for what you use.
Join Now
Enter your company details below and we'll take care of getting you set up on Mevo for Business.